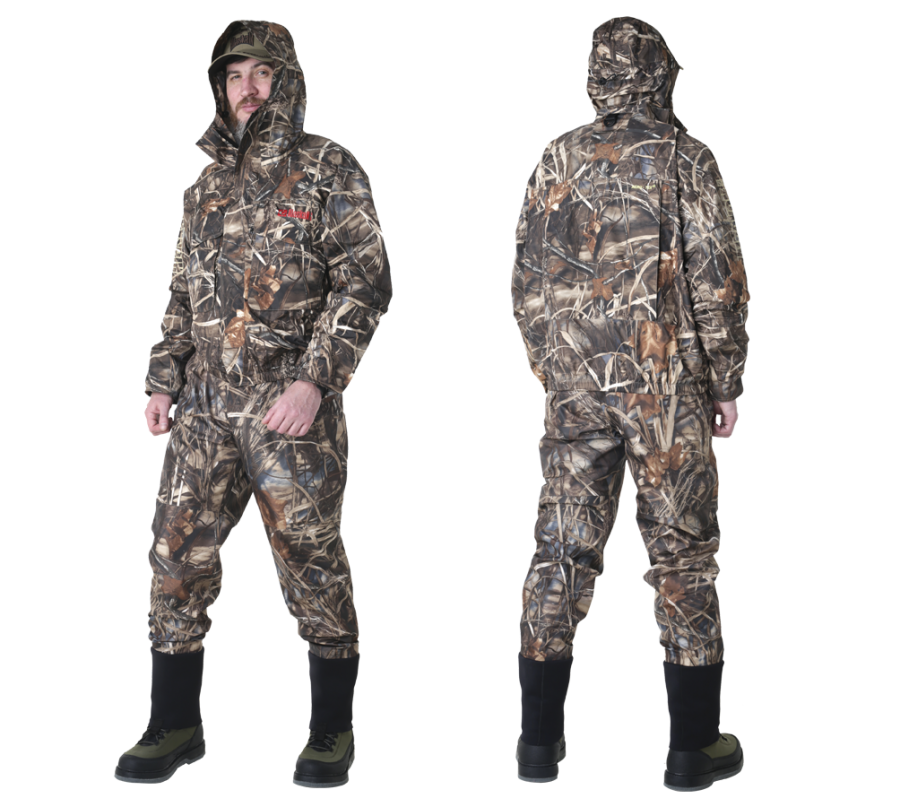 STORM CAMO WADE JACKET
Camouflage
ASJSC…(Instead of points insert the desired size)
Technologies:
AERO-TEX,
EDS- Ever Dry System,
Antistress Construction
TRAVEL Design
Certainly a universal model for fishing from a boat, fly fishing, and for hunting. A comfortable, strong and light Alaskan jacket takes up little space in the bag. Made from 100% waterproof and breathable 2.5-layer AERO-TEX membrane. Alaskan Storm Camo complies with all the requirements of functionality and practicality, available to fans of hunting and fishing.
Characteristics:
• Water-resistance - 20000 mm (H2O);
• Breathability - 15000 gr / m2 / 24h;
• 2,5-layer membrane AERO-TEX;
• Splash-proof YKK zippers;
• Convenient hood adjustments for height and volume;
• Special waterproof adjustable cuff design;
• Big quantity of functional pockets for boxes with baits and tools;
• Built-in retrievers in the top part;
• The central zipper is protected by a windproof bar;
• Large breast pockets with quick-drying fleece pocket lining can serve to warm your hands;
• Internal waterproof pocket for keys and documents;
• Inner fleece collar;
• The bottom of the jacket is decorated with an elastic belt;
• D-ring on the back of the jacket to attach the sub-rack.
Доступные размеры:
S

Chest, cm

Neck volume, cm

Slee

ve length, cm

| | | |
| --- | --- | --- |
| 91.5 - 96.5 | 37 – 38 | 84 – 86.5 |

M

Chest, cm

Neck volume, cm
Slee

ve length, cm

| | | |
| --- | --- | --- |
| 99 – 104 | 39 – 41 | 86.5 – 89 |

L

Chest, cm

Neck volume, cm
Slee

ve length, cm

| | | |
| --- | --- | --- |
| 107 – 114 | 42 – 43 | 89 – 91.5 |

XL

Chest, cm

Neck volume, cm
Slee

ve length, cm

| | | |
| --- | --- | --- |
| 117 – 122 | 44.5 – 46 | 91.5 – 94 |

2XL

Chest, cm

Neck volume, cm
Slee

ve length, cm

| | | |
| --- | --- | --- |
| 124.5 – 129.5 | 47 – 48 | 94 – 96.5 |

3XL

Chest, cm

Neck volume, cm
Slee

ve length, cm

| | | |
| --- | --- | --- |
| 131 – 134 | 48 – 50 | 96.5 – 99 |