ADVENTURE FELT WADING BOOTS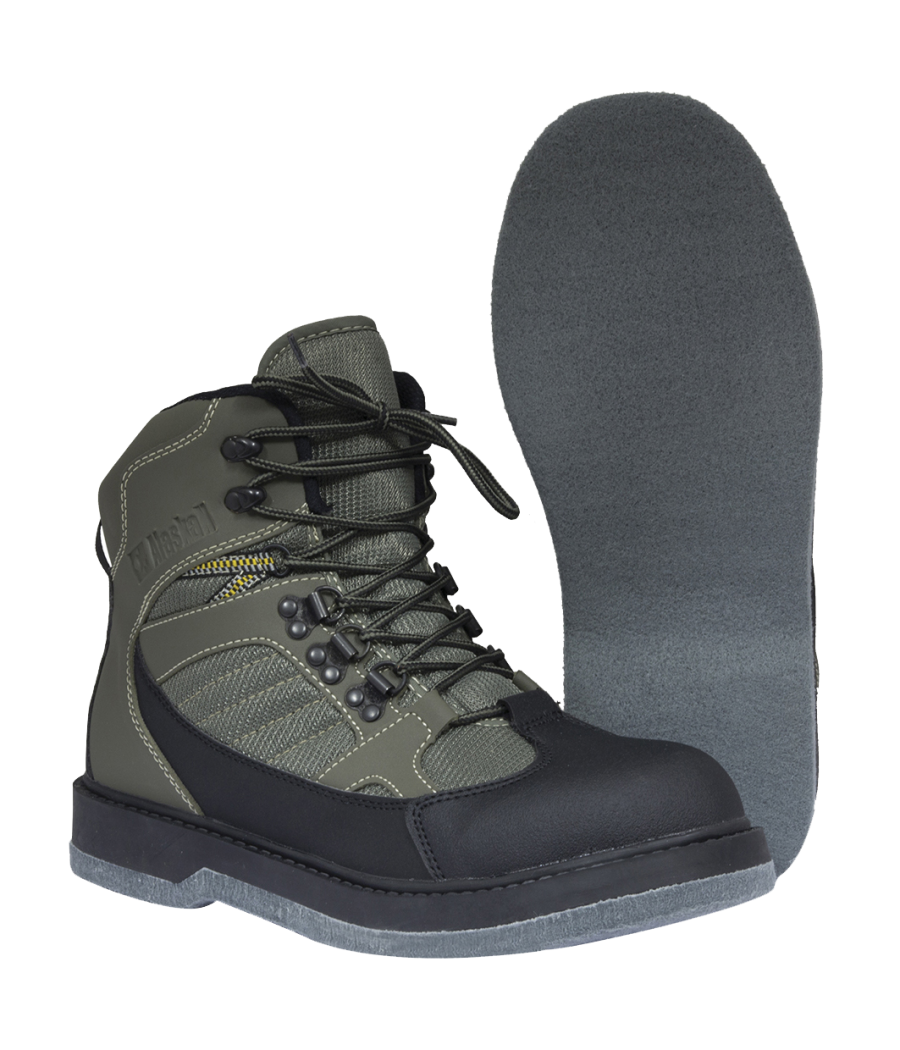 ADVENTURE FELT WADING BOOTS
Gray
AWBFAG…(Instead of points insert the desired size)
Technologies:
Antishock Design,
Triple Seam,
Fast Lacing System,
Travel Design
A very comfortable model of wading boots Alaskan Adventure Felt has received a modern update of both appearance and functionality. Alaskan Adventure Felt is one of the lightest models of boots for wading fishing. Boots are made of synthetic materials of the highest quality. The toe and heel are reinforced. The hard toe of the shoe protects the leg from accidental bumps against stones. The shoes are equipped with a felt sole for use in ponds with rocky bottoms. To prolong the life of boots, ensure that the sole of felt after each use has been cleaned and dried.
• Rigid construction for reliable ankle fixation;
• Strengthening the toe and heel with special rubber inserts to protect the feet from bumps against stones;
• Convenient fast lacing system;
• Holes for draining the water;
• Horizontal loop for easy putting on the boots;
• Strong nylon shoelaces;
• Felt sole for rocky bottom;
• Easy to clean, quick dry.
Доступные размеры:
Leg size (Russian size)

Size of the Alaskan wading boots (American size)

)