Black Water X fleece jacket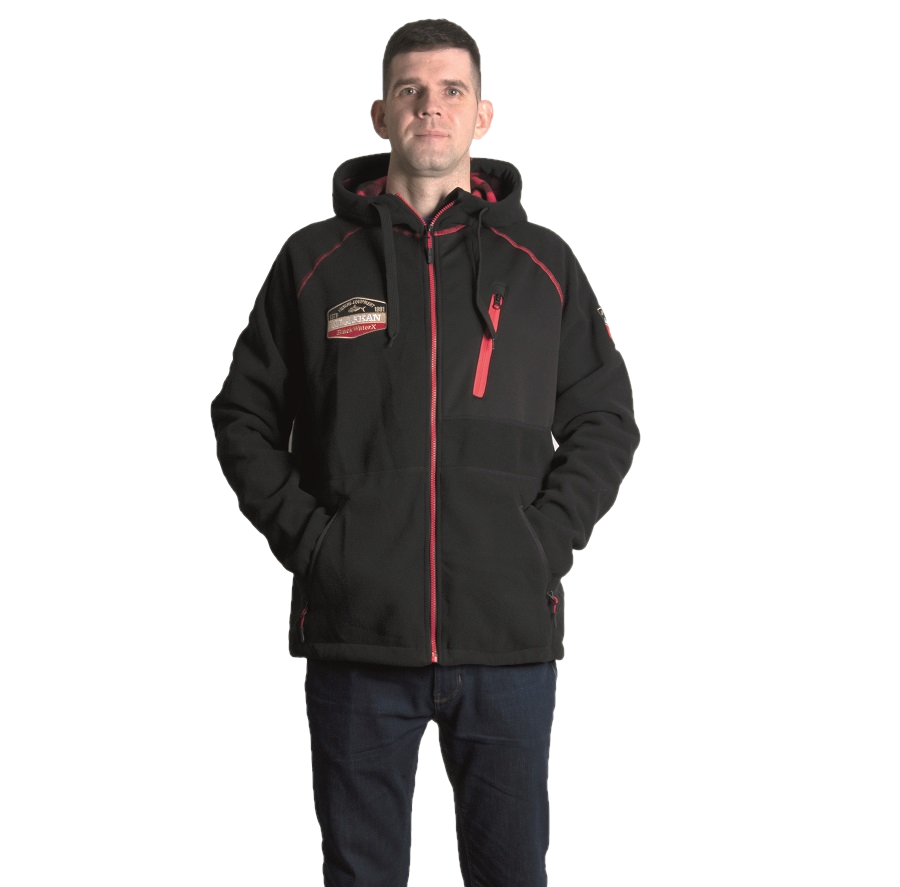 Black Water X fleece jacket
The Alaskan Black Water X is a fleece jacket with a hood, which is made of polar fleece with a density of 380 g / m2 and designed for use as a second warming layer. A feature of this model is the Double Face Polar Fleece. The jacket has a complex anatomical cut with a central zipper, one large chest and two side pockets. There is a hanger loop on the back under the hood. The bottom of the jacket and the hood are equipped with drawstrings. The left sleeve and right side are decorated with colored stripes. Fleece materials are known for their good hygroscopic properties and their ability to retain body heat due to the structure of the material. The jacket is recommended for use on fishing, hunting, recreation and active sports at any time of the year.
Features:
• Anatomical cut;
• Big chest pocket;
• Good hygroscopicity;
• Good thermal protection;
• All-season;
• Hood.
Доступные размеры:
S

Russian size 46-48

M

Russian size 48-50

L

Russian size 50-52

XL

Russian size 52-54

XXL

Russian size 54-56

XXXL

Russian size 56-58