Winter outfit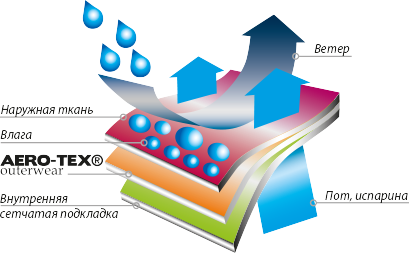 Designed for severe Russian winter!
Made of modern material AERO-TEX which is light, breathable and completely waterproof. An ultralight and very warm filler "Synthetic Down" is used as a heater.
Clothes' structure
Clothing with AERO-TEX membrane is windproof and waterproof, has glued seams, thus providing full protection against moisture, rain and snow even in the harshest weather conditions. The breathing membrane AERO-TEX provides comfort on a cold day in nature.
Material properties
AERO-TEX - a special high-tech lightweight material protects against getting wet, but allows the body to breathe, contributing to the evaporation of sweat. The basis of this material is a special membrane, which has a layered structure, adjacent to the inner side of the main garment material. The microscopic pores of the membrane do not allow water to pass through, but the moisture of the body is ideally passed, and, evaporating, easily passes through them.

World-wide innovative technologies were used in the manufacture of the suit.

Special high-tech lightweight material.
WIND STOPPER. Windproof breathable fabric. Its functional includes absolute protection from wind and good breathing properties. These properties provide maximum comfort in windy weather. Cold wind does not come under the clothes, and sweat will be removed on time from the skin and evaporated outside.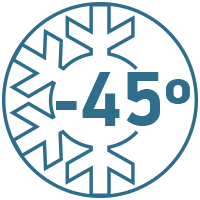 COMFORT TEMPERATURE. The suit retains all its properties and provides a comfortable state at low temperatures.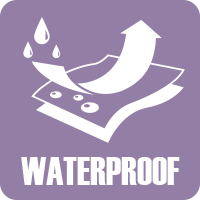 WATERPROOF. Cloth with waterproof properties. The fabric can be membrane or with a PU coating. The water resistance of a fabric depends on the structure of the membrane, its thickness and the number of layers. The water resistance of the fabric can be judged by the column of water (mm / m2) indicated on the icon. Accordingly, the higher the value, the greater the ability of the fabric to waterproof.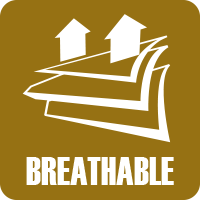 BREATHABLE. Breathable and moisture-absorbing fabric. The material has the ability to absorb the sweat that forms as a result of active movements and to evaporate it.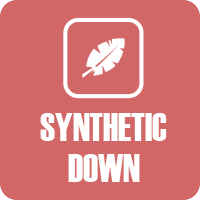 SYNTHETIC DOWN. Synthetic down. More resistant to dirt and moisture. It is easily compressed, does not lump. After compression it easily restores the form. The endurance period of synthetic down is longer than natural fluff.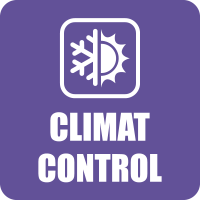 CLIMAT CONTROL. The climate control function reduces the temperature fluctuations inside the product under different environmental conditions.